Welcome To
Cascade Village Dental
6886 Cascade Rd SE Ste G
Grand Rapids, MI 49546
Dr. Lauryne Vanderhoof grew up in Remus, MI. After graduating from Ferris State University where she obtained a Bachelor's degree in Biology and graduated summa cum laude, Dr. Vanderhoof went on to attend professional school at the University Of Detroit Mercy School Of Dentistry. Dr. Vanderhoof graduated from dental school and was ranked in the top of her class. Dr. Vanderhoof is a current member of the Michigan Dental Association, The American Dental Association, and The Academy of General Dentistry. In her free time she enjoys camping, hiking, backpacking, traveling, and spending time with her friends, family, and pets.
What a wonderful experience! Everyone is SO friendly! The hygienist, Mallory, is a delight. She is extremely efficient and thorough. There is also a dental plan for those without insurance, which really helps. I highly recommend this office--and I've worked in orthodontics and dental fields for twenty years.
I have had a really good experience at Cascade Village Dental! The entire staff is very kind and willing to get you appointments that work in your schedule. I highly recommend!
My teeth never been so clean. Very professional and pleasant. Mallory is awesome. The staff is great. A earlier appt Doc removed old filling and did a great job replacing, no going back to adjust and no pain. Highly recommend. Thank you.
5 stars isn't enough stars for this office! Dr Vanderhoof not only saved me time and money with a modern alternative approach to a root canal & crown, but she and her wonderful team also accommodated my baby while I had X-rays done. I chose this office because of it proximity to home but I'll stay with this office because I'm simply floored by the level of care!
What a fantastic experience. Dr. Vanderhoof is very gentle, professional and gave great results. Very friendly and delightful staff as well.
This practice provides excellent dental health services. The offices are well equipped with bright lighting, and the staff are knowledge, skilled, and friendly. I highly recommend this practice for anyone looking to upgrade their dental service provider.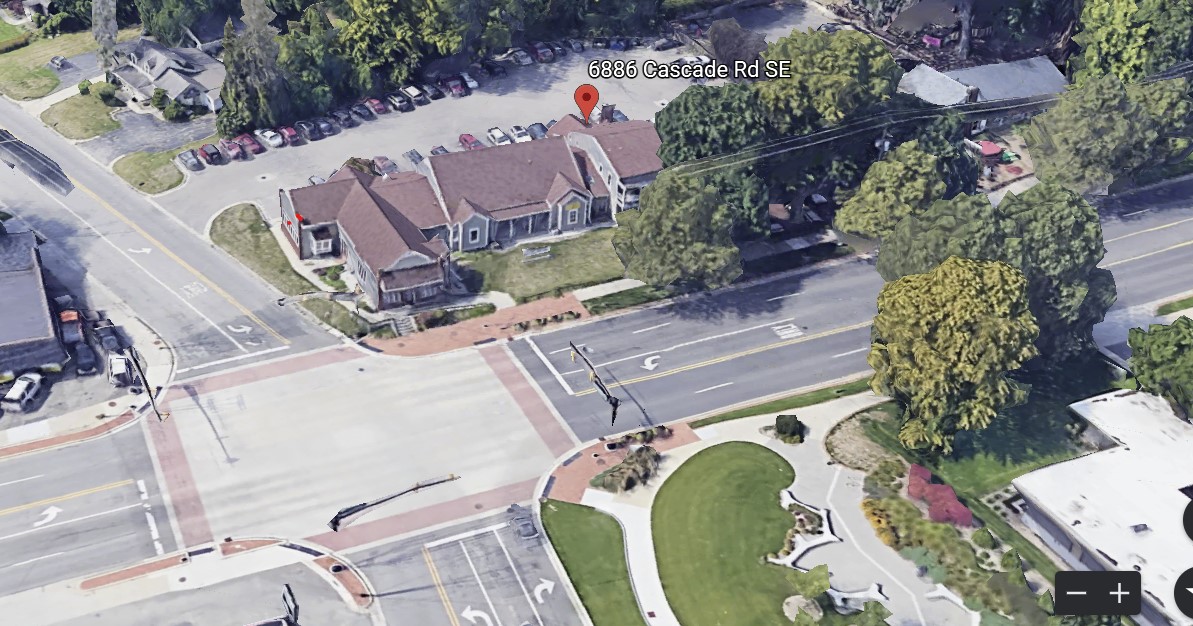 6886 Cascade Rd SE Ste G
Grand Rapids, MI 49546
Monday - Thursday
8:00am - 5:00pm
Friday - Sunday
CLOSED